How to Accept Ecommerce Payments on Instagram
Updated: Jan 21, 2023
Published: Jan 11, 2023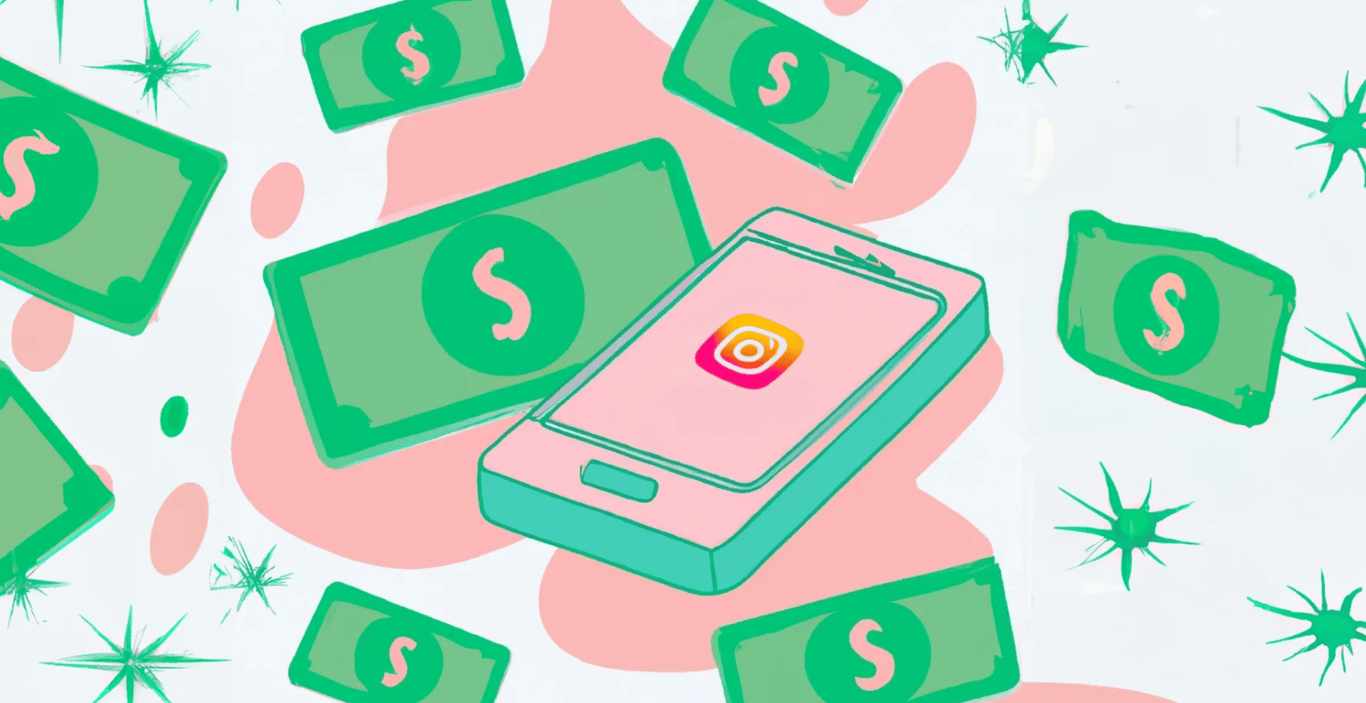 Are you ready to boost your small business e-commerce sales on Instagram and make the ordering and payment process a breeze for you and your customers? Say goodbye to managing a billion DM requests in your inbox and chasing down payments one-by-one. With easy-to-setup e-commerce software like FormPay, your followers can order online by themselves, making life simpler for you as a business owner. Whether you're selling homemade donuts, hand-poured candles, or online tarot readings, this guide gives you some options on how you can start earning money on Instagram with minimal fuss.
Instagram has e-commerce features built into the platform called Instagram Shop, which is great for businesses selling physical products. You may have seen the "Shop" button on some Instagram accounts. Using Instagram Shop allows your customers to buy from you without leaving the app. You can also use Instagram's pay-in-chat and post tagging features for an even more seamless experience. For accepting orders and payments, you have two options: you can let your customers pay you with Instagram's payment processing tools, or link a product to your external e-commerce website and accept orders and payments there.
Best for: Businesses selling physical products where most or all of customers are Instagram followers. Instagram payment processing is available to US-based merchants only.
How to set up Instagram Shop:
Make sure that you meet Instagram's Commerce Eligibility Requirements
Sign up for an Instagram business account on Meta's Commerce Manager and a Facebook and Instagram Shop.
Upload your product information.
Decide whether you want to accept payments using Checkout on Instagram or redirect customers to a product page on an external e-commerce website. If you want to do the latter, see section 2 below for instructions.
Tag your products in your Instagram posts and stories to start selling.
2. External e-commerce websites on Shopify, Wix, and WooCommerce
If you already have an e-commerce website on Shopify, Wix or WooCommerce, you can link it to your Instagram page instead of setting up a new Instagram Shop. Some platforms offer the ability to sync your products with your Instagram account. When a follower wants to buy a product from you, they'll be directed to your e-commerce website to complete the purchase. By accepting all your online orders and payments in one place, you can streamline your order management and data analysis.
Best for: Businesses selling retail products with existing e-commerce websites on platforms like Shopify or Wix.
How to set up e-commerce on Instagram:
Set up an e-commerce website with a platform such as Shopify, Wix, BigCartel, Squarespace or WooCommerce.
Follow the instructions on how to enable Instagram as a sales channel for your products.
Tag your Instagram post or create a story on Instagram promoting your product and include the link to your e-commerce website to start selling.
If you have a single product or want to allow your followers to send you any amount of money they choose (such as for a donation drive or auction bid), you can create payment links on Stripe, Paypal, Square, Venmo or similar services to accept credit card or peer-to-peer (P2P) payment transfers. Some services offer both credit card and P2P payment processing, while others only offer one option. Consider what payment methods your followers typically use and choose a service that caters to the majority. You can also use the payment links to send one-time payment requests to customers who are placing orders with you via DM.
Best for: Businesses selling a single product or want to allow their followers to send a custom amount of money like in the case of donations or auction bid payment.
How to set up payment links on Instagram:
Determine which payment link makes the most sense for your audience.
Create a payment link on Stripe, Paypal, Square, Venmo or other payment processing or P2P payment platform.
Add the payment link to your Instagram bio and stories, or send it to customers ordering via Instagram DMs.
If you want to offer all the payment options to your customers, you can use a service like Linktree to build a list of all your payment options available.
4. Simple FormPay order form
If you are looking for a way to start selling on Instagram quickly without the need for a complex e-commerce website and want something more sophisticated than Google Forms and Google Form add-ons, then FormPay could be your best bet. FormPay is a user-friendly and customizable order form with an order management system, specifically designed for small businesses wanting to get started with e-commerce. It's perfect for selling food, art, services, digital products, or even taking commission-based work. With the option to take cash or credit card payments, FormPay is easy to set up and use, regardless of your tech skills. Plus, it can be integrated on Instagram or any other sales channel.
Best for: Independent businesses selling any type of product or service, including food delivery, that want to get selling online quickly on Instagram and other sales channels, but looking for more customization options than Instagram Shop and payment links.
How to set up FormPay for Instagram:
Sign up for FormPay and we'll get you set up.
Add your FormPay link to your Instagram bio.
Include your FormPay link on your Instagram stories and posts.
Send your FormPay link to customers interacting with you on Instagram DMs.
These are just a few options for accepting payments on Instagram. By using one of these services, you can make it easy for your customers to purchase your products or services and checkout right from the Instagram app.
Start selling online with FormPay