5 Best Free Shopify Alternatives in 2023
Updated: Jan 21, 2023
Published: Jan 21, 2023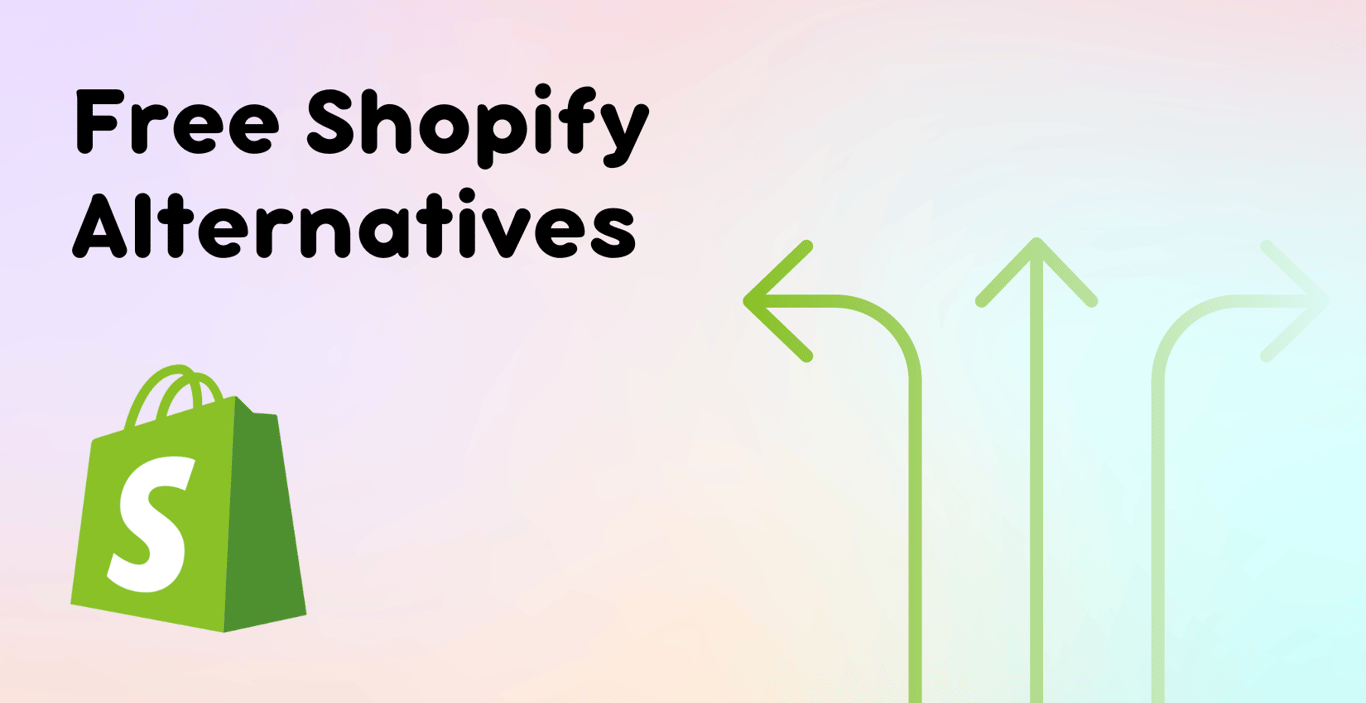 Although Shopify is a powerful ecommerce platform with a ton of tools and plugins, it can come with a steep price tag that's out of reach for new small businesses. And, if your Shopify store isn't ready for sales yet, they'll start charging you monthly fees regardless! As a small independent business starting out, you might not have the cash flow to front the monthly fee premiums on top of transaction fees when your store hasn't even opened yet. The good news is, there are free sites like Shopify that are just as good, but targeted for budget-conscious businesses.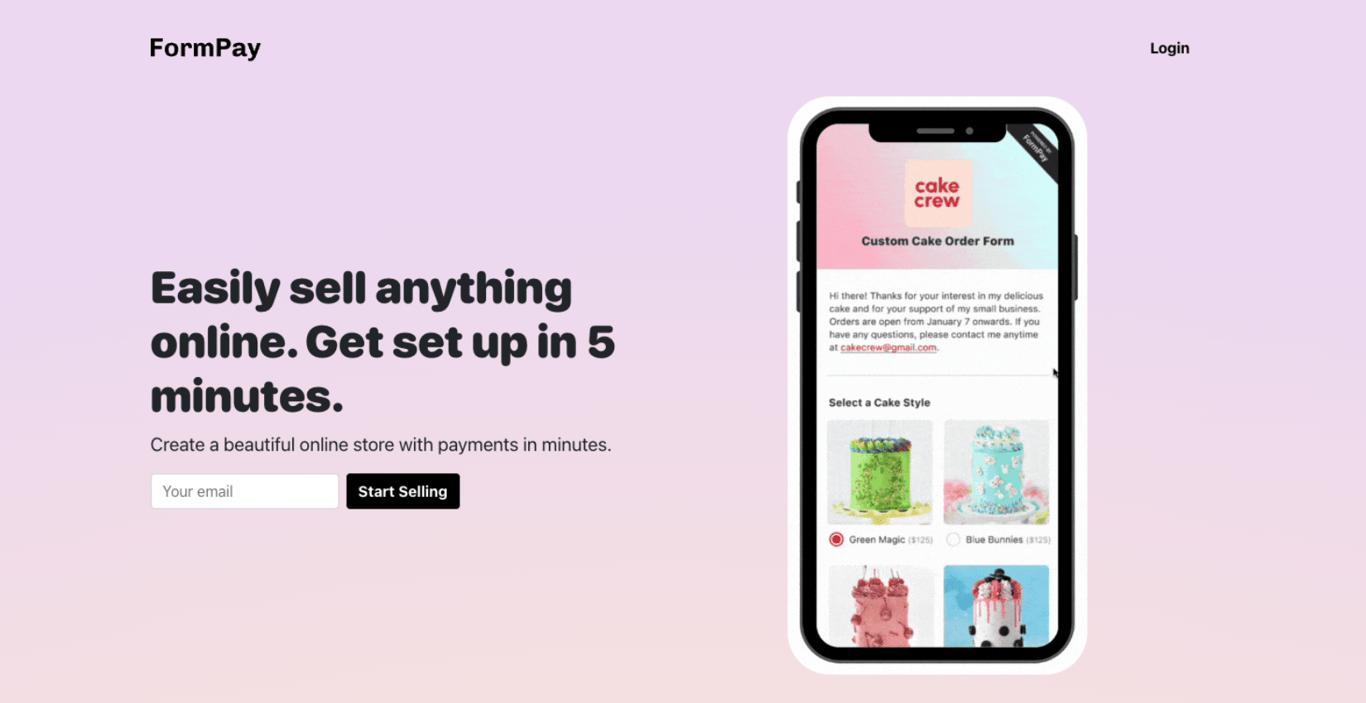 FormPay is one of the most affordable and simple-to-use Shopify competitors. Its highly intuitive beautiful form-like interface with robust ecommerce features and integrated payments lets you get set-up to accept that first online sale on your order form in no time. Compared to Google Forms and Google Forms add-ons, FormPay has no monthly fees, making it a risk-free ecommerce solution that puts small businesses first. You can use it as your website or link it to your social media account.
Best for: Small independent merchants with limited technical skills that want to get selling online quickly.
Pros:
Simple, but attractive online forms with powerful ecommerce features
Little to no technical skills required to setup and maintain
Various fulfillment options including delivery and pickup
Credit card and cash payment options
Automatic order confirmation notifications
Online order management dashboard
Ability to collect customer contact information for promotional mailing lists
Cons:
Limited customizability of software
Additional fees to consider:
5% + $0.30 transaction fee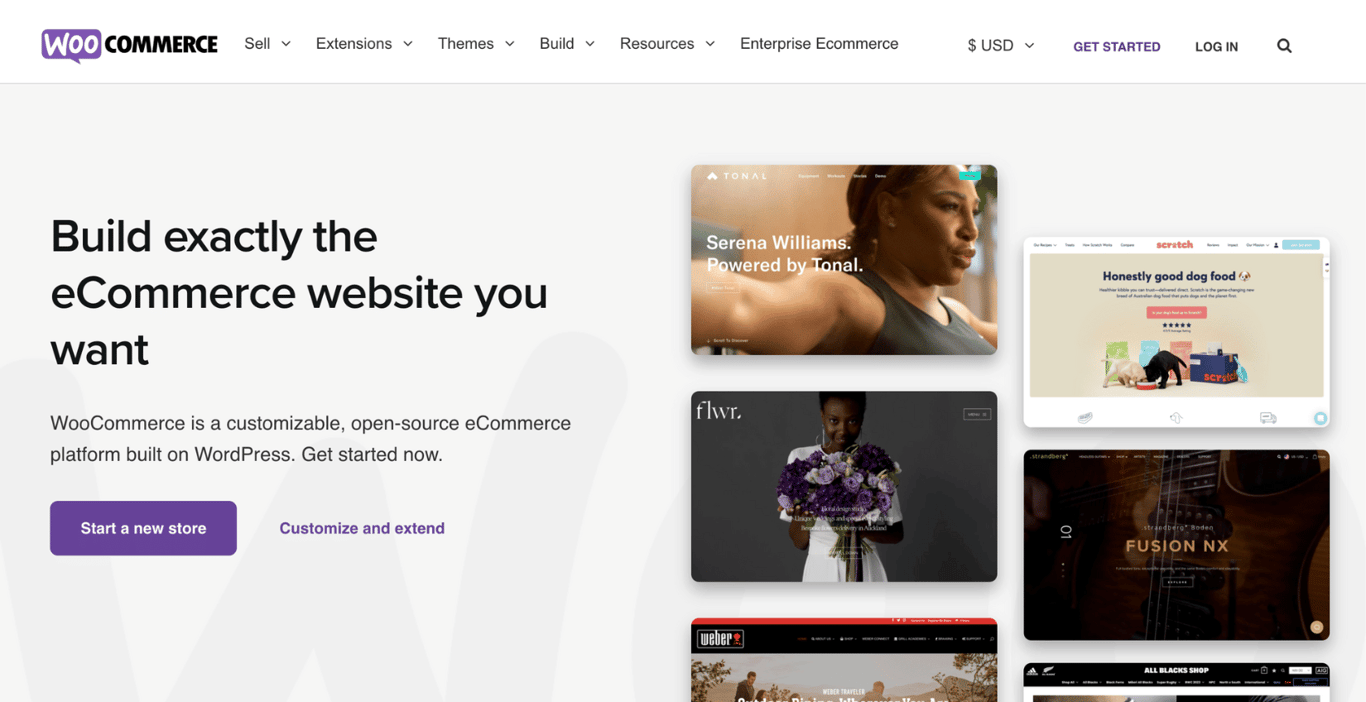 WooCommerce is one of the most popular open source free Shopify alternatives. It runs on the WordPress platform that is used widely around the world, and allows you to customize and extend it any way you want if you know how to navigate it technically. WooCommerce merchants can also benefit from the wide assortment of plugins on the WooCommerce Marketplace for extra fees.
Best for: WordPress users who are already familiar with the WordPress platform and has the technical skills to setup and maintain the website
Pros:
Free open source software
Integrated with the WordPress platform
Flexibility to customize and extend the WooCommerce
Cons:
Requires WordPress technical skills to setup and maintain
Additional WooCommerce plugins can get pricey even though the core software is free
Additional fees to consider:
Setup and maintenance fees if you don't have the inhouse technical skills to support WooCommerce
Expensive fees for WooCommerce extensions from the WooCommerce Marketplace
Transaction fees from your chosen payment processor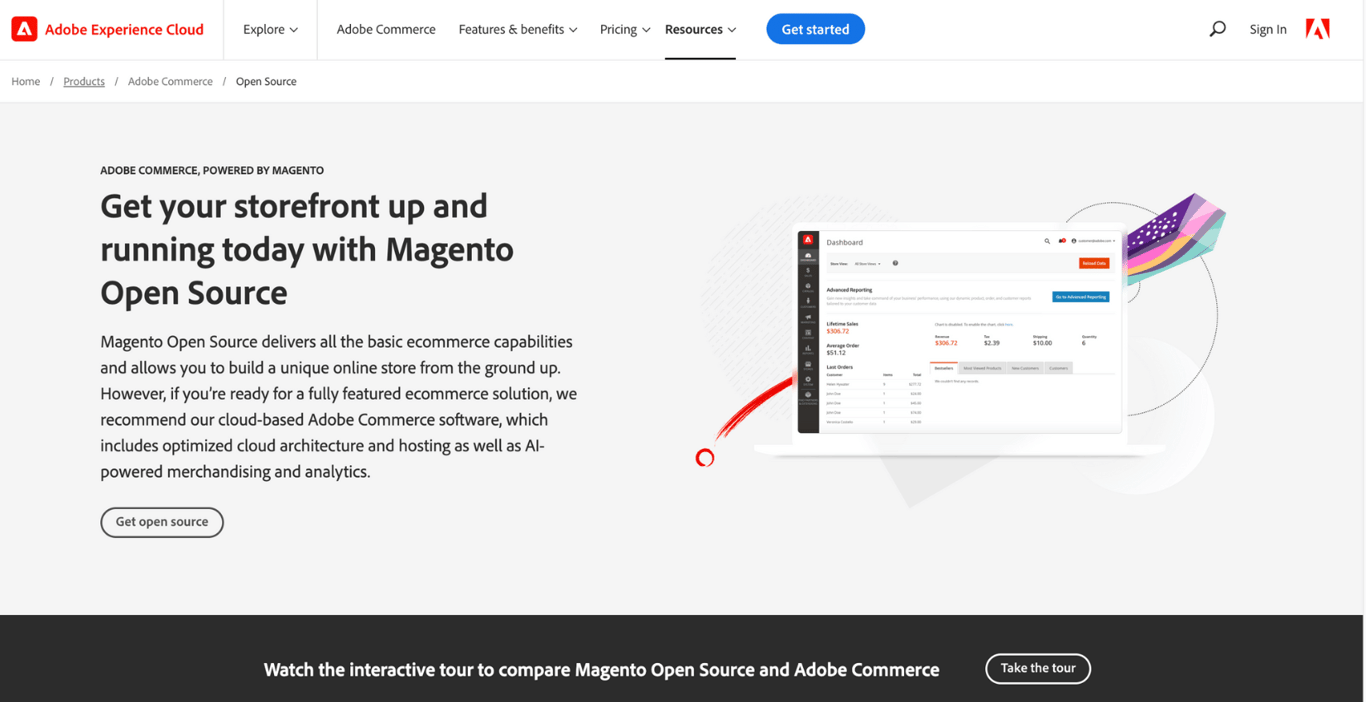 You may have heard about Magento (now known as Adobe Commerce) platform, but few know that Adobe has an open source solution similar to WooCommerce. It's completely free to download. In fact, you can take a look at all their code on Github. However, like WooCommerce, even though the core ecommerce software itself is free, you'll need to figure out how to set up, customize, host, and maintain the software, or pay for an agency to help you. You will also have to pay for additional payment transaction fees to the payment processor you choose, and hosting fees to your website hosting provider.
Best for: Larger businesses that want full control over their ecommerce capabilities.
Pros:
Free open-source solution where you'll have the maximum flexibility and control over your store
Backed by Adobe
Cons:
Requires advanced technical skills to setup and maintain
You have to find a host and pay hosting fees
Additional fees to consider:
Setup and maintenance costs from external agencies
Hosting services costs
Payment transaction fees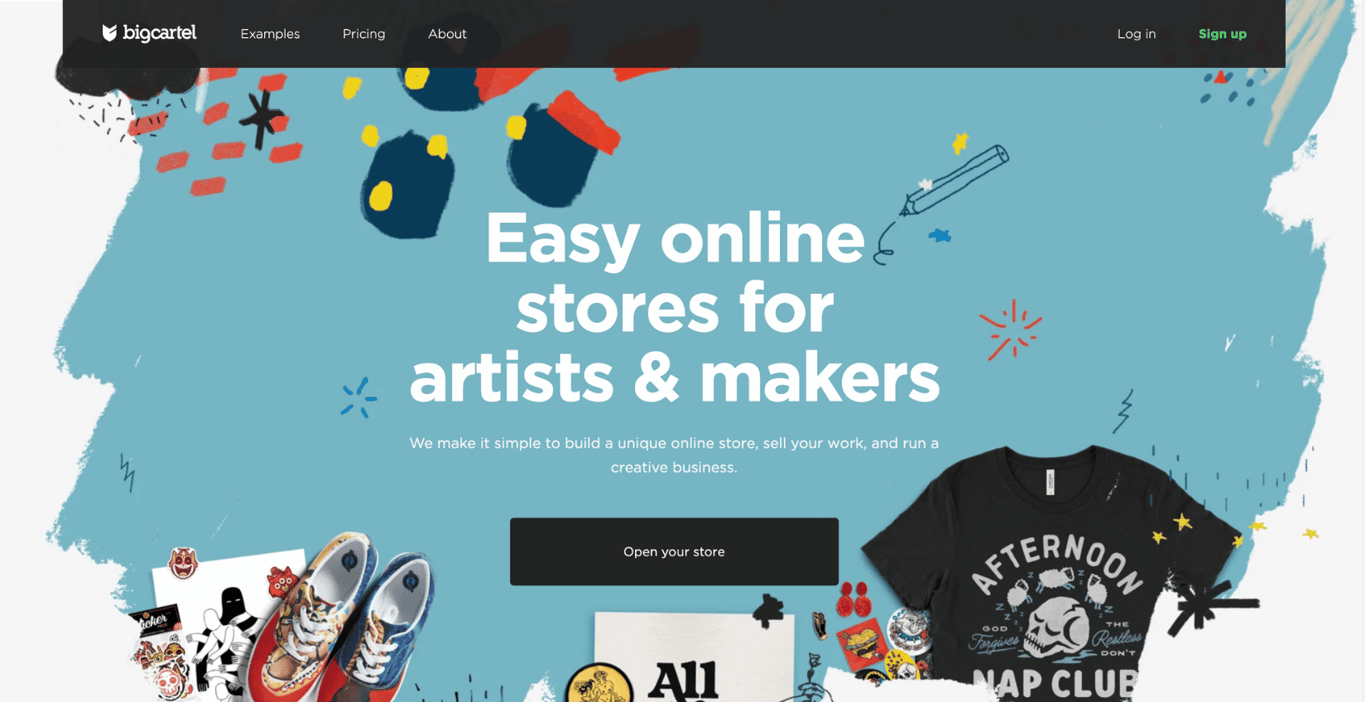 Big Cartel is another one of Shopify's cheaper alternatives that's geared towards indie artists and makers who want to sell their work online. They are the home to an army of creatives whether they sell ceramic or printmaking. Though limited to physical products, Big Cartel is intuitive to use and doesn't charge any listings fees like Etsy. It offers appealing customization-friendly website themes that let artists express their creativity through the screen.
Best for: Creatives selling physical products only who want their own store instead of using Etsy.
Pros:
Free entry tier
Simple to use interface
Attractive website themes
Cons:
Only 5 product listings on the free plan
Limited features on the free plan
Designed for physical products, not digital goods or services
Payment options limited to Stripe and Paypal
Additional fees to consider:
Additional pricing plans that start at $9.99 USD per month for over 5 product listings and advanced ecommerce features
Payment processing fees for Stripe and Paypal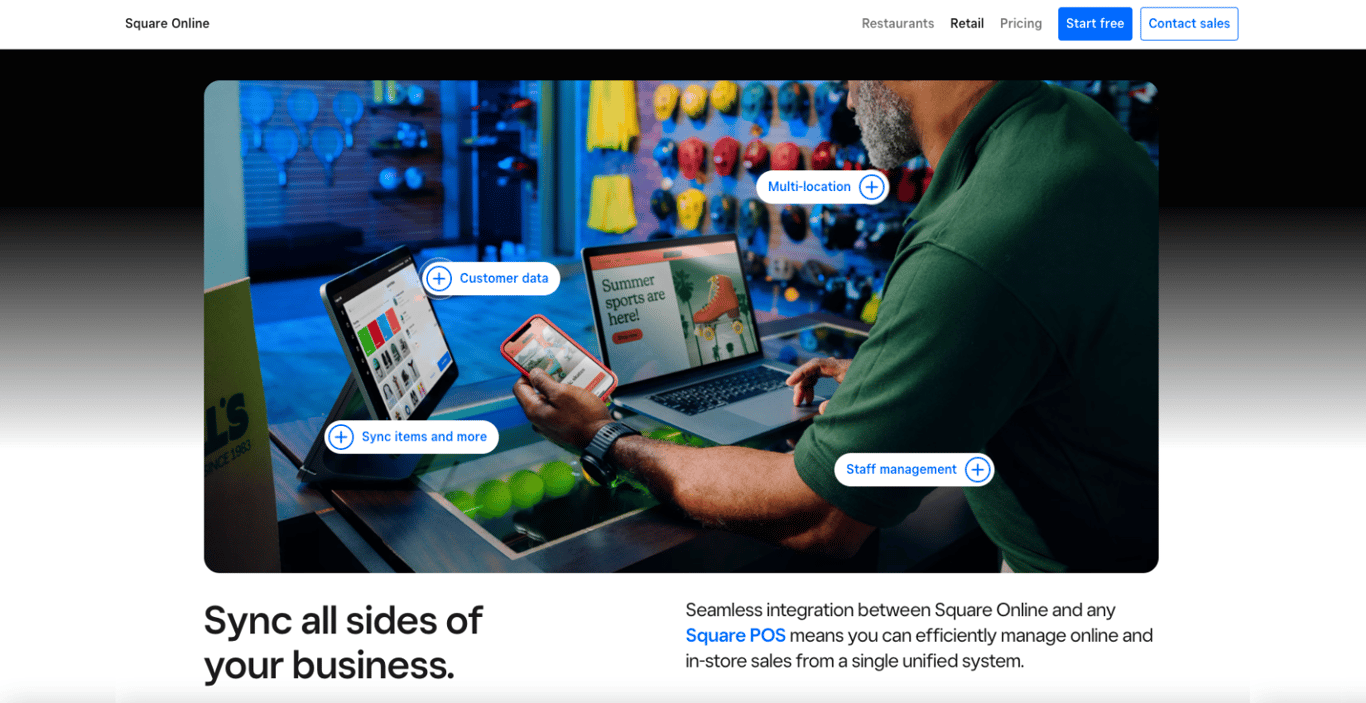 Square Online is another top Shopify competitor. It's the online ecommerce suite of the Square business ecosystem. Like the Square reader and POS, it's a convenient online sales solution for merchants who want to connect their in-person sales with their online sales. Despite its limited payment processors choice and customization capabilities compared to Shopify or open source ecommerce solutions like WooCommerce, it contains most ecommerce functions that an independent business would need through its entry or paid plans.
Best for: Merchants using Square payment processing and have a need to coordinate offline and online sales.
Pros:
Cons:
Limited to Square payments for credit card payment processing
Additional monthly fees for enhanced ecommerce capabilities
Additional fees to consider:
2.9% + $0.30 transaction fees
Advanced ecommerce features have subscription fees that start at $29 USD to $79+ USD per month when billed annually
Start selling online with FormPay