5 Best Gumroad Alternatives (2023)
Updated: Feb 1, 2023
Published: Feb 1, 2023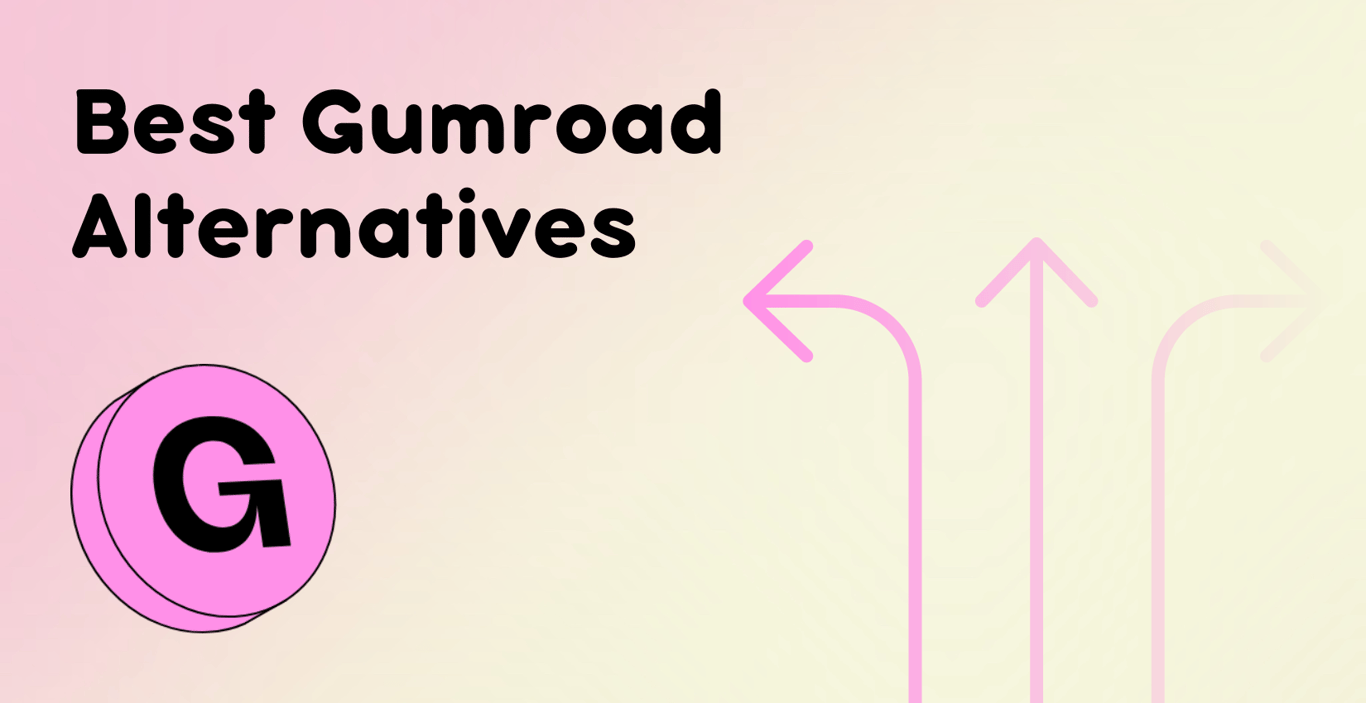 Gumroad is best known for its simplicity of enabling digital creators to sell digital goods. Over the years, it's also expanded to accommodate physical products and more. At the same time, Gumroad has marked up their price quite significantly over the past years, causing an outrage amongst creators everywhere to start looking for alternatives to Gumroad.
If you're a creator looking for a Gumroad replacement, count yourself in good company. Selling online or on social media doesn't need to be complicated or expensive. Here, we'll review and give you creator-friendly ecommerce website builders that don't eat away at your margins on each sale.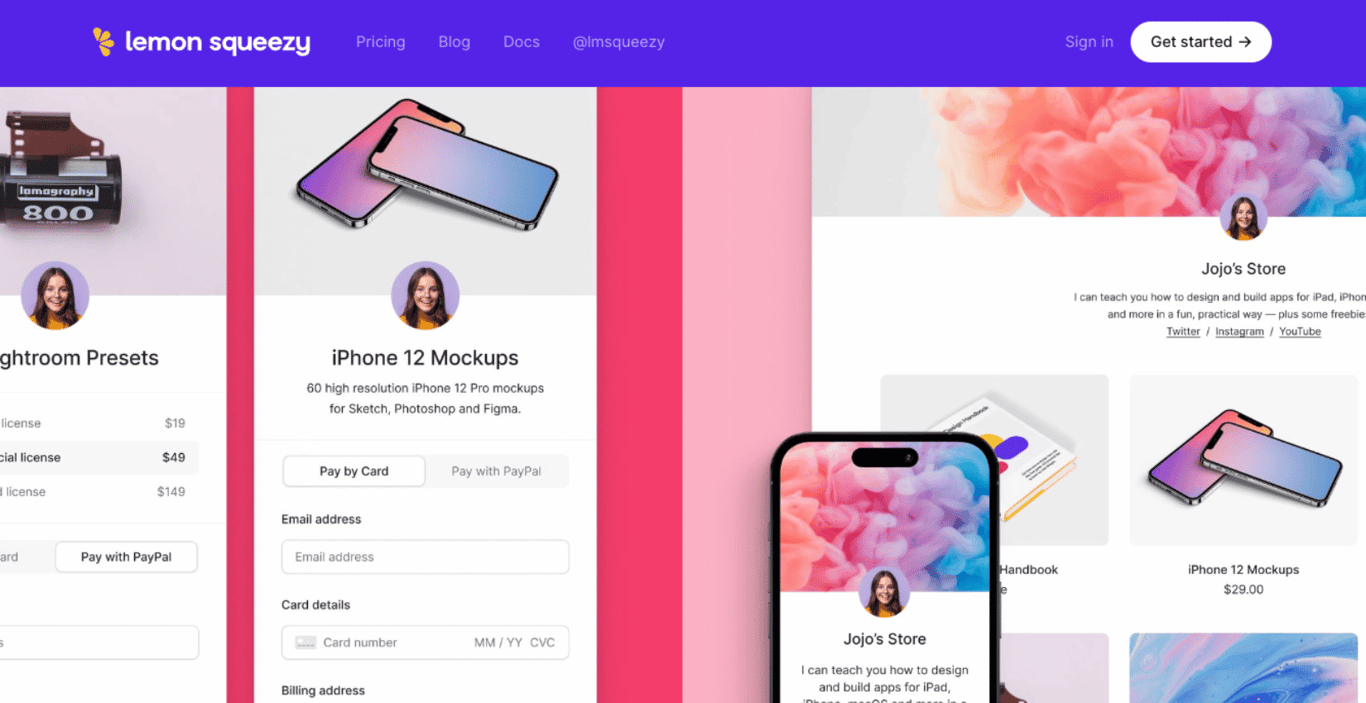 Despite its name, Lemon Squeezy isn't trying to squeeze all the juice out of your business. Lemon Squeezy is the all-in-one digital sales platform designed for businesses that have recurring online revenues, such as Software-as-a-Service (SaaS) businesses, or creators selling one-off digital products.
Key features:
One-time and subscription payments for digital services and products
Global commerce support for tax, currency, etc.
License key management
No-code checkout forms
Ecommerce store builder
Email marketing
Pricing: 5% + $0.50 per transaction
Best for: Global SaaS businesses with digital-only revenues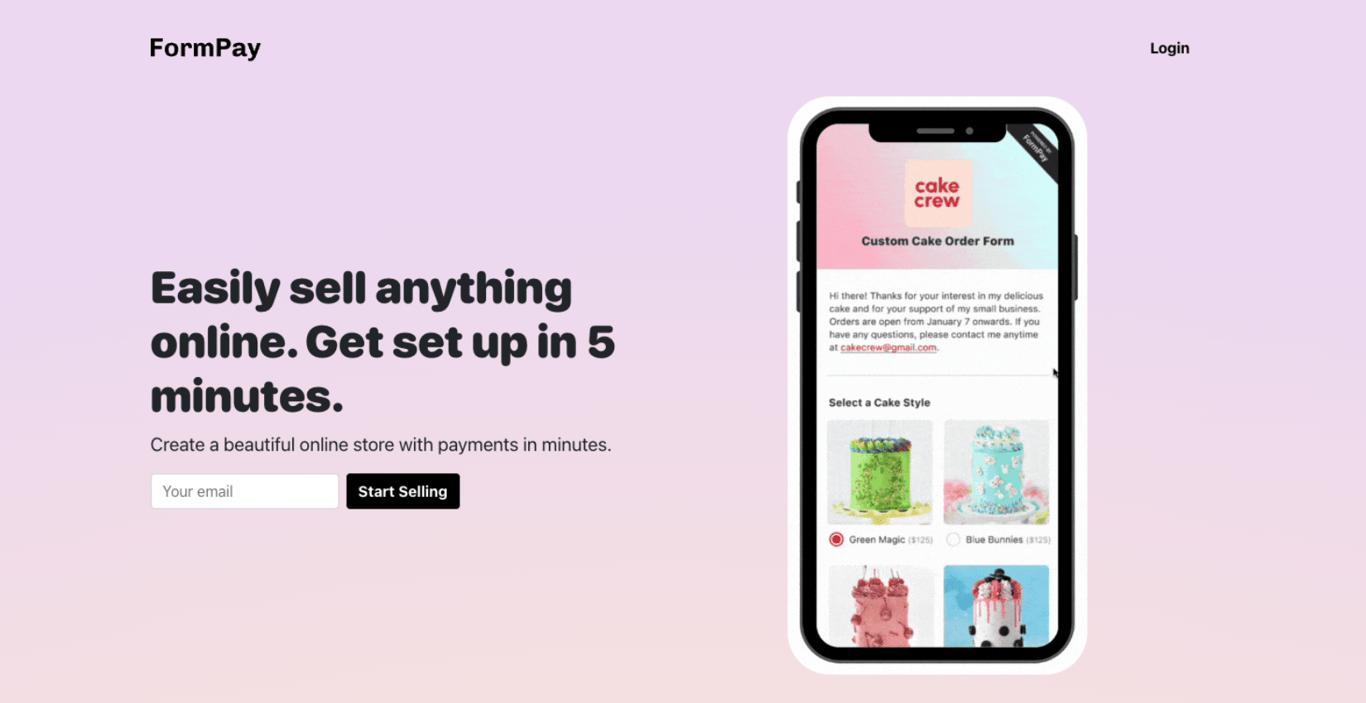 FormPay is the simplest ecommerce solution for creators to get set up to sell only easily, so you can go back to doing what you do best: creating. It comes with a beautiful online order form that helps you capture all the order and customer information you need, and get paid reliably. Whether you're selling standardized or customized digital goods, physical products, food delivery, or services, FormPay's flexible ecommerce solution lets you sell all of the above.
Key features:
Supports digital and physical products and services
Ability to accommodate custom digital products like digital illustration commissions, tarot card readings, etc.
Integrated with credit card processing
Automatic order confirmation
Pricing: 5% + $0.30 per transaction. No monthly fees.
Best for: Creators that want to start selling quickly with as little hassle as possible, and creators who offer product customizations.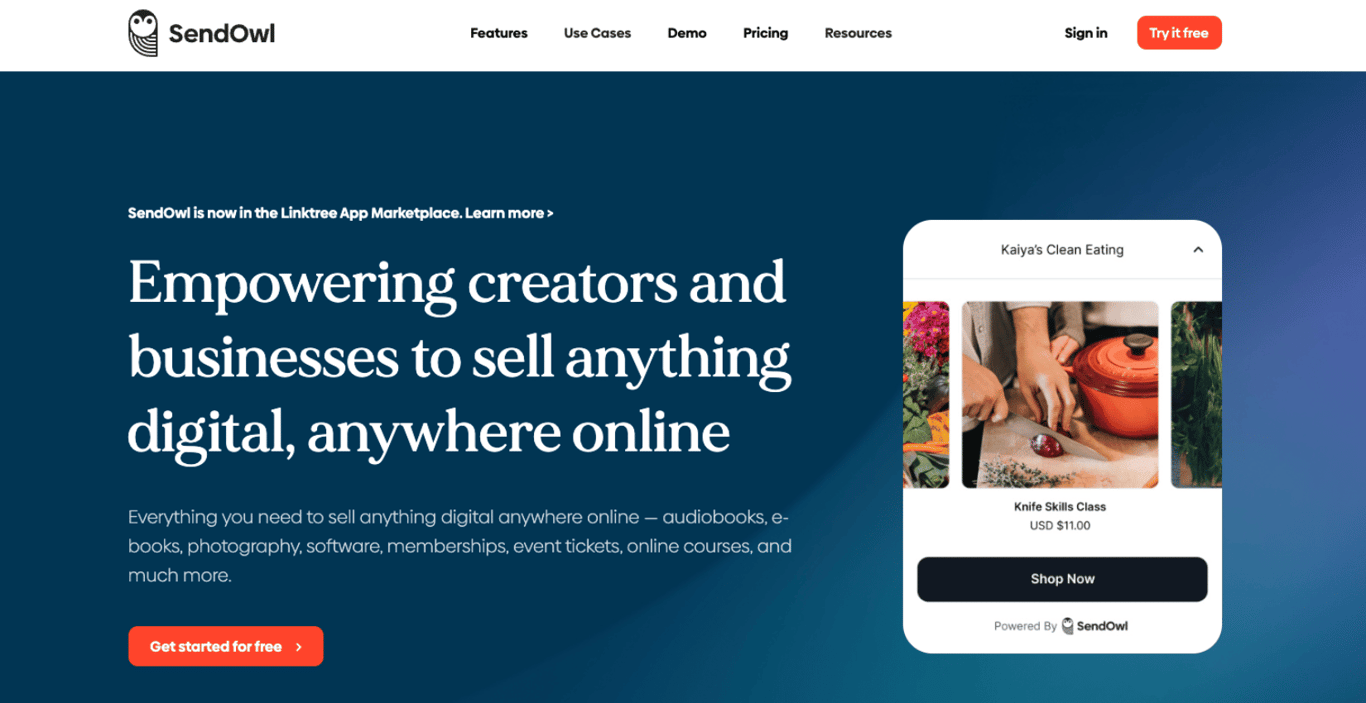 SendOwl bills itself as the one-stop solution for creators who want to sell any digital products online quickly in a scalable way. It bundles sophisticated features from drip content delivery and cart abandonment to security and APIs. SendOwl is perfect for the digital-content first organizations that need flexible control over every step of their online sales process.
Key features:
Shopping cart, payment links, and responsive checkout
Digital, physical, subscription and membership sales
Gift, affiliate marketing, and more upsell features
Strong security features for you and your customers
Pricing: Monthly fees from $0 to $99 USD per month. Transaction fees from 5% to $0.20 per transaction.
Best for: Advanced digital-only businesses that require a customized experience that needs to scale.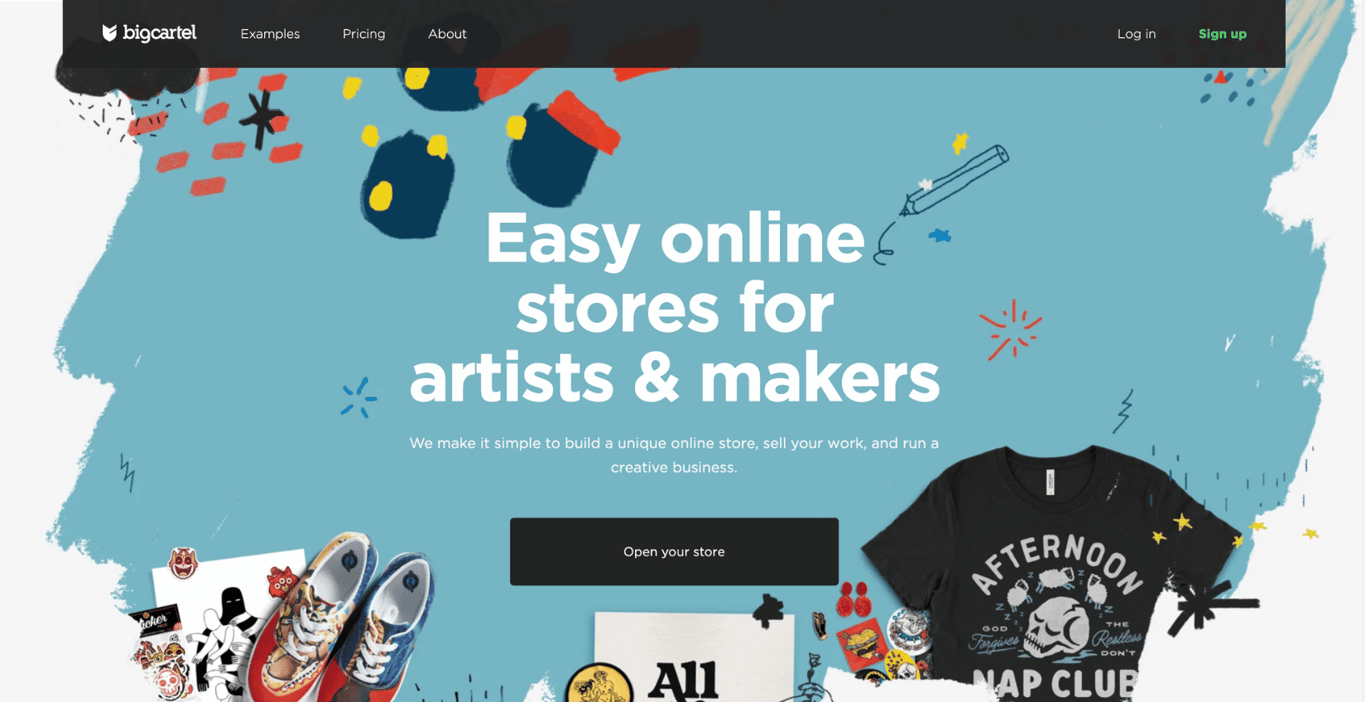 Big Cartel is a popular Shopify alternative for artists and indie creators to sell their physical goods online. With creative and customizable website templates, Big Cartel lets creators express their creativity and stand out from the rest through their online presence.
Key features:
Customizable website templates
Shipment tracking
Sales tax autopilot
Inventory tracking
Discounts and promo codes
Pricing: Monthly fees from $0 to $19.99 USD per month depending on the number of product listings. No transaction fees from Big Cartel, but payment processing fees from PayPal or Stripe that's typically 2.9% + $0.30 per transaction.
Best for:Artists and independent creators who are selling physical goods.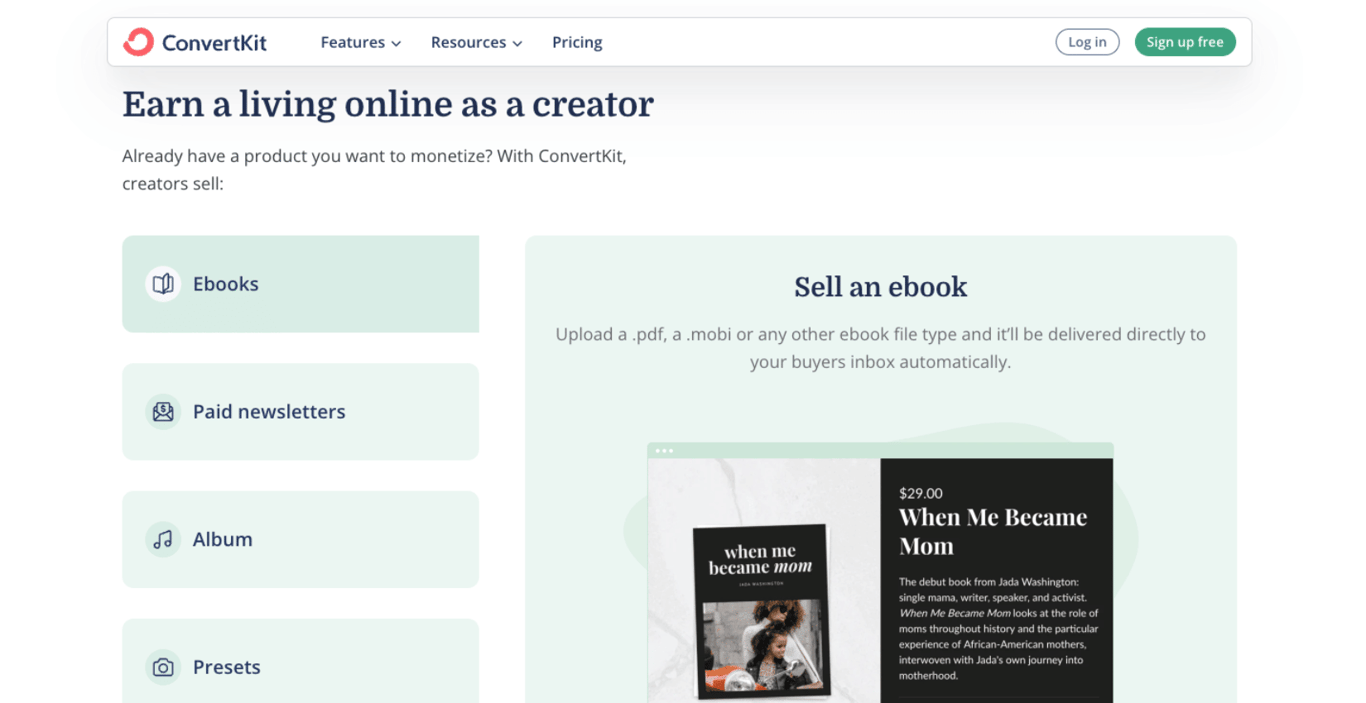 ConvertKit Commerce is part of ConvertKit's suite of creator tools. It's made for creators already on the ConvertKit landing page, marketing funnel, and email marketing platform who want to explore ecommerce sales for the first time. Whether you want to sell an ebook, newsletter subscription, or a new music album, ConvertKit can turn your landing pages into an income generator in a second.
Key features:
Part of ConverKit creator toolkit with landing pages, marketing funnels, and email marketing
One-time purchases, subscription, or pay-what-you-want payment options
Stripe payment processing integration
Tip jar
Sales dashboard
Pricing: Monthly fees from $0 to $25 USD per month. Transaction fees from 3.5% + $0.30 per transaction.
Best for: Existing ConvertKit creators who want to sell digital products to their online audience.
Start selling online with FormPay